This is a quick update on the Millivolt Meter Project. Changes to the input circuitry and a new software version.
Latest schematic and PCB can be downloaded from link below:
http://www.scullcom.com/Millivolt_Meter_Ver4.pdf
http://www.scullcom.com/Millivolt_Meter_PCB_Ver4.pdf
Below are links to the new software (version 7.0):
http://www.scullcom.com/SHMMSimple.ino
Also the GitHub link below:
https://github.com/int2str/SHMMSimple
PCB available from OSH Park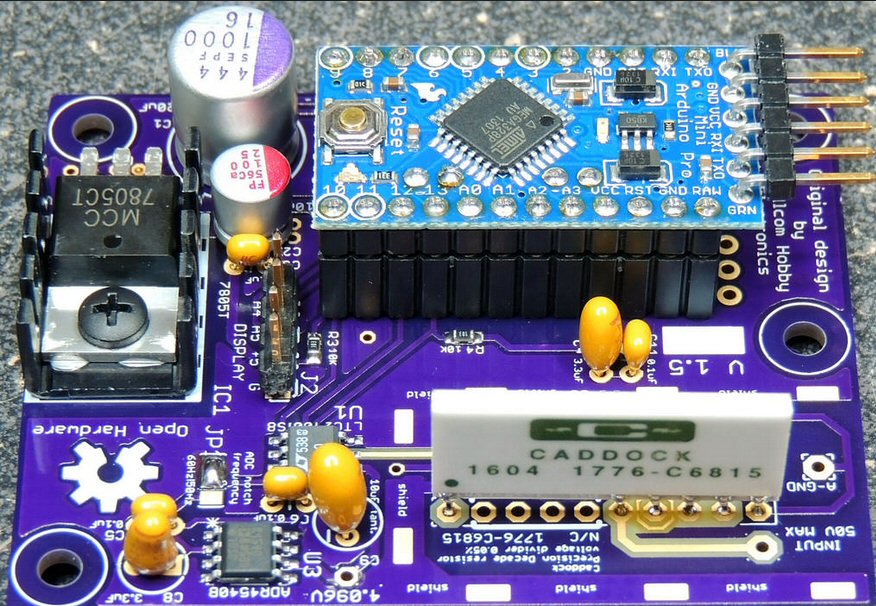 A PCB (using surface mount components) designed by one of my subscribers "pbreviceps" (Greg). Who left a comment in Part 4 of this project. Greg has taken my design and software and produced a very high quality PCB (double sided). Check out this PCB at the following link:
https://www.flickr.com/photos/barbouri/26392316563/
This PCB is available worldwide (free shipping) from OSH Park for just a few dollars. Check their link below for this project:
https://oshpark.com/shared_projects/qgv0fpKN
The PCB design file is also available on this webpage to download.
https://644db4de3505c40a0444-327723bce298e3ff5813fb42baeefbaa.ssl.cf1.rackcdn.com/0fa8729a07e906a84e6cf5762d45a390.brd
Greg used Arduino Pro Mini on the board, and a Caddock voltage divider resistor as I showed in my Part 1 of this project. The display was changed to a I2C LCD (driven by A4 and A5 from the Arduino) this needs slight change to the software code.
As you will see on the PCB and input "guard ring" is used at the input of the OP Amp from the input resistor divider.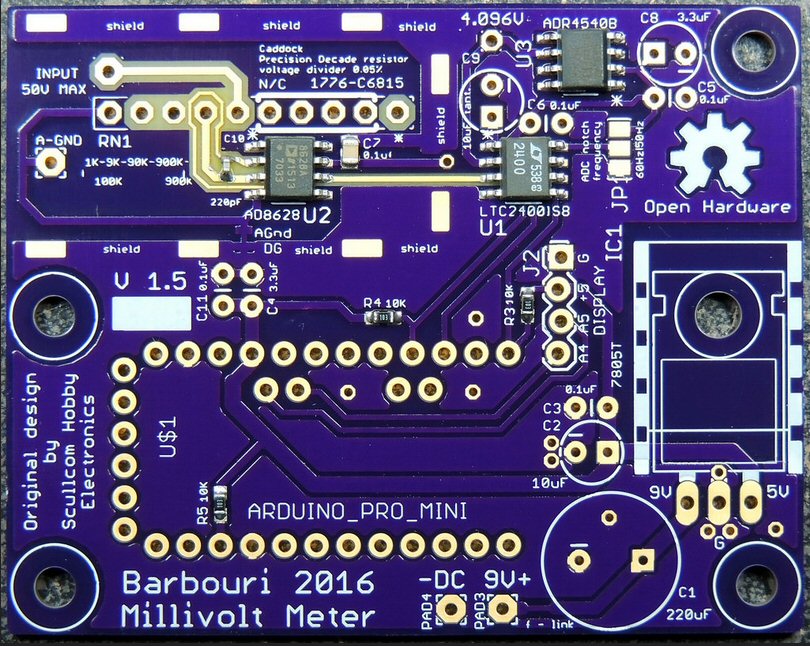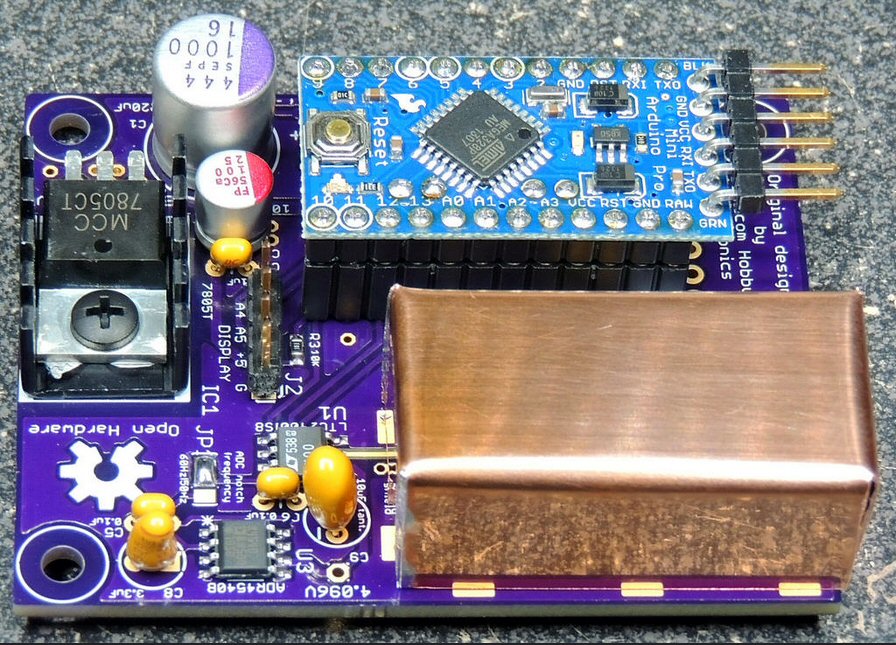 Copper shielding was added to the input circuitry.